Barnett Samuel Meyers, M.D.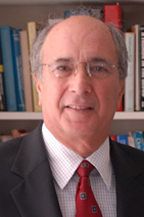 Barnett S. Meyers, MD is a Professor of Psychiatry in the Department of Psychiatry and a Professor of Clinical Epidemiology in the Graduate School of Health Sciences of Weill Cornell Medical College. He has received support for his research activities from the National Institute of Mental Health for more than twenty years. His research has emphasized the phenomenology and treatment of severe major depression, particularly major depression with psychotic features. He provides dynamic psychotherapy and psychopharmacology to patients in his clinical practice. Dr. Meyers has added qualifications in Geriatric Psychiatry and directs the Specialized Practice for Older Adults at Payne Whitney Westchester.

To schedule appointments:
Call - (914) 997-5721 [or]
Email - bmeyers@med.cornell.edu
Insurances
Insurance Plans Accepted
The following represents most of the managed care plans accepted by this physician. If your insurance carrier does not appear here please contact the physician's office as they may have individual contracts not included on this site.

* indicates this physician is no longer accepting new patients with this insurance plan.
Aetna - Weill Cornell

[POS]

Medicaid
Medicare
Rockefeller University - CoreSource
Publications
Meyers, B.S., Gabriele, M.S., Kakuma, T., Ippolito, L., Alexopolous, G. "Anxiety and Recurrence as Predictors of Recurrence in Geriatric Depression: A Preliminary Report." American Journal of Geriatric Psychiatry. vol.4 (1996): 252-257.

Meyers, B.S. "Effectiveness Versus Efficacy of Antidepressants for the Treatment of Late-life Depression." American Journal of Geriatric Psychiatry. vol.4 (1996): 164-166.

Meyers, B.S., Bruce, M.L. "The Depression-Dementia Conundrum: Integrating Clinical and Epidemiological Perspectives." Archives General Psychiatry. vol.55(1998): 1082-1083.

Sirey, J., Meyers, B.S., Bruce, M.L. et al. "Predictors of Antidepressant Prescription and Early Use among Depressed Outpatients." Am. J. Psychiatry. vol.156 (1999): 690-696.

Meyers, B.S., Alexopoulos, G.S., Kakuma, T. et al. "Decreased Dopamine Beta-Hydroxylase Activity in Unipolar Geriatric Delusional Depression." Biological Psychiatry. vol.45 (1999): 448-452.
Specialties
Psychotherapy
Psychopharmacology
General Psychiatry
Geriatric Psychiatry
Adult Psychiatry
Clinical Expertise
Consultation-Liaison Therapy
Consultation/Liaison
Contact Info
Weill Cornell Psychiatry Westchester
Appointments
Weill Cornell Medical College
NewYork-Presbyterian Hospital
Board Certifications
Psychiatry
Psychiatry, Geriatric
Education
M.D., New York University School of Medicine, 1966