Barry Kosofsky, M.D., Ph.D.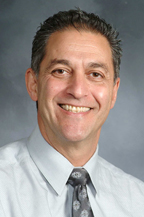 Barry Kosofsky, M.D., Ph.D.
Provider of world-class care at NewYork-Presbyterian
Medical Specialties
Pediatric Neurology
Child Neurology
Not Accepting New Patients
Treats Children
Locations and Appointments
About Barry Kosofsky, M.D., Ph.D.
Biographical Info
Dr. Barry Kosofsky is a Professor of Pediatrics, Pediatrics in Radiology, Neurology, and Neuroscience at Weill Cornell Medicine as well as an Attending Pediatrician at NewYork-Presbyterian Hospital and NYP Komansky Children's Hospital. He is Board Certified in Neurology with Special Competence in Child Neurology, and in Brain Injury Medicine. After receiving a B.A., M.A. in Biophysics at Johns Hopkins University, Dr. Kosofsky entered Johns Hopkins University School of Medicine, where he was awarded his medical degree (M.D.) and a Ph.D. in Neuroscience. He completed his pediatric residency training at Children's Hospital in Boston, and his neurology residency training at Massachusetts General Hospital in Boston, where he also completed a Post-Doctoral Fellowship in the MGH-East Molecular Neurobiology Laboratory. In 1992 he joined the staff of Massachusetts General Hospital, and the Faculty of Harvard Medical School where he stayed through 2004. In 2004 Dr. Kosofsky joined the faculty of Weill Cornell Medical College to direct the Division of Child Neurology, including the Child Neurology residency training program, and the Laboratory of Molecular and Developmental Neuroscience. Dr. Kosofsky recruited clinical and research staff who have created an academic clinical service to improve the diagnosis and treatment of infants and children with developmental brain disorders. The emphasis has been on developing and harnessing advanced methods in brain imaging, as well as neurogenetic diagnosis to advance our understanding of how disrupting basic programs for brain development result in structural and functional deficits contributing to neurologic signs and symptoms in pediatric patients. Dr. Kosofsky served as Chief of Child Neurology until 2019 when he stepped down to focus on research.
Research Summary In addition to his clinical and administrative roles, Dr. Kosofsky is a clinician scientist who has developed and studied animal models of diseases, which affect human brain development. The goal of his studies is to gain mechanistic insights into such diseases, as a starting point for improved diagnosis and potentially therapy for affected infants and children, studies which he has pursued via translational research projects in human subjects. An important component of his research program is focused on understanding the consequences of intrauterine exposure to drugs of abuse. He has pursued studies in animals (mice) and humans to identify basic mechanisms underlying alterations in brain development resulting from gestational exposure to cocaine, their interaction with genetic factors, and their impact on learning and behavior. This work has included the application of computer-based methods for morphometric analyses of the MR scans of infants and children following intrauterine exposure to drugs of abuse. His approach is to use such sophisticated imaging methods as a foil for bi-directional translational research, which he has additionally applied to the fields of gene therapy for neurogenetic disorders, autism, and traumatic brain injury.
The current focus of his research is identifying biomarkers predictive of ongoing symptoms following traumatic brain injury. That effort now includes the use of visual tracking, structural brain imaging, and functional assessments of vision, balance, and exercise tolerance as a means of elucidating the specific consequences of traumatic brain injury, as a starting point for individualizing therapy for individuals with ongoing post-concussive symptoms. Most recently this has included a study to identify the benefit of a graded exercise program for individuals unable to return to their baseline level of mental and physical functioning following mild traumatic brain injury.
Dr. Kosofsky In the News
WRVO Public Media: Concussions early in life could have lasting effects (December 2, 2017)
CBS News: Could Exercise Help Teens Recover from Concussion? (January 7, 2016)
Related Articles New York Times: Not Safe for Children? Football's Leaders Make Drastic Changes to Youth Game (January 31, 2017)
Honors and Awards
Medical Scientist Training Program Award (1978)
Paul Erlich Award in Clinical Investigation (1985)
William Randolph Hearst Award (1990)
NIDA Scientist Development Award for Clinicians (1992)
NIDA: The Next Generation Award (1996)
NIDA Independent Scientist Development Award (1998)
INSERM 'Poste Orange' Visiting Scientist Award (2000)
Partners (Child) Neurology "Teacher of the Year" (2001)
Chair, Scientific Selection Committee, Child Neurology Society (2003-5)
NIDA Independent Scientist Development Award-II (2004)
Goldsmith Foundation Professorship (Endowed Chair; 2006)
Member NIDA CTN 0028 DSMB (2007-2009)
Awarded Tenure (2007)
Standing Member- DBD Study Section (2007-2010)
Secondary Appointment in the Department of Radiology (2008)
Chair, Long Range Planning Committee, Child Neurology Society (2008-2010)
Executive Committee, Child Neurology Society (2011-2013)
Chair, Research Committee, Child Neurology Society (2016-)
WCM Senior List (2016)
Co-Director, NINDS CNCDP (2016-)
New York Super Doctor (2017)
Board Certifications
American Board of Psychiatry & Neurology (Child Neurology)
Clinical Expertise
Developmental Disorder
Prenatal Diagnosis
Traumatic Brain Injury
Education
The Johns Hopkins University School of Medicine
Appointments
Weill Cornell Medical College, Cornell University

Professor of Neuroscience

Weill Cornell Medical College, Cornell University

Weill Cornell Medical College, Cornell University

Professor of Pediatrics in Radiology

Weill Cornell Medical College, Cornell University

NewYork-Presbyterian Hospital
External Relationships
Relationships and collaborations with for-profit and not-for profit organizations are of vital importance to our faculty because these exchanges of scientific information foster innovation. As experts in their fields, WCM physicians and scientists are sought after by many organizations to consult and educate. WCM and its faculty make this information available to the public, thus creating a transparent environment.
Leadership Roles:
ANSwers Neuroscience, Inc
B2D2, Inc.
Ownership:
ANSwers Neuroscience, Inc
B2D2, Inc.
Proprietary Interest:
ANSwers Neuroscience, Inc
B2D2, Inc.