You are here
Alexander Shtilbans, M.D., Ph.D.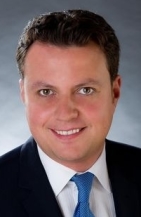 View Research
Call for appointment
(212) 746-2584
Specialties/Expertise
Board Certifications
Specialties
Expertise
Spasticity
Tremor
Parkinson's Disease
Movement Disorder
Education/Training
M.S., New York University, 1997
M.D., Mount Sinai School of Medicine, 2006
Ph.D., St. Petersburg Technological Institute (Russia), 2002
Biography
Titles
Assistant Attending Neurologist
NewYork-Presbyterian Hospital
Assistant Professor of Neurology
Weill Cornell Medical College, Cornell University
Biography
Dr. Shtilbans' clinical interests are in the area of Neurodegenerative diseases in general and in Parkinson disease in particular. Having started out as a molecular biologist in Neuroscience, after obtaining his Ph.D., he had transitioned into clinical Neurology to work with patients and to better understand the clinical course of the diseases.
Dr. Shtilbans received his medical degree from Mount Sinai School of Medicine where he also completed his residency in Neurology and served as a chief resident. Subsequently, he trained with Dr. Fahn during his clinical fellowship in Movement Disorders at Columbia University.
Dr. Shtilbans has a longstanding interest in translational research and currently involved in several clinical trials in Amyotrophic Lateral Sclerosis.
As a physician scientist, Dr. Shtilbans is interested in developing new therapies for neurodegenerative diseases. His goal is to better understand molecular mechanisms of the neurodegenerative processes by being actively involved in both clinical and basic science research and hopefully design therapeutics which could slow down progression of the diseases. He has been publishing his research findings for over a decade and received awards from the American Academy of Neurology.