Audrey N. Schuetz, M.D. MPH
Anatomic Pathology and Clinical Pathology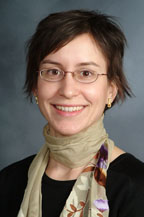 Audrey N. Schuetz, MD, MPH, is Assistant Professor of Pathology and Laboratory Medicine and Associate Director of Clinical Microbiology Laboratory Services at the Weill Cornell Medical College and NewYork Presbyterian Hospital. She is certified by the American Board of Pathology in Medical Microbiology, the American Board of Medical Microbiology, and Combined Anatomic and Clinical Pathology. Her interests in microbiology primarily lie in antimicrobial susceptibility testing, mycology, and molecular typing of various organisms.
Having obtained a Masters of Public Health in Global Health, she is also interested in public health-related projects and international affairs, such as laboratory development and surveys overseas.
Insurances
Insurance Plans Accepted
The following represents most of the managed care plans accepted by this physician. If your insurance carrier does not appear here please contact the physician's office as they may have individual contracts not included on this site.

* indicates this physician is no longer accepting new patients with this insurance plan.
AETNA

[HMO]

AETNA

[PPO]

AETNA

[Medicare]

Aetna - Weill Cornell

[POS]

Affinity Essential
Affinity Health Plan
Blue Priority Network
CIGNA
Emblem Select Care
Empire Blue Cross/Blue Shield

[Pathway X]

Empire Blue Cross/Blue Shield

[Pathway X Enhanced]

Empire Blue Cross/Blue Shield

[PPO]

Empire Blue Cross/Blue Shield

[EPO]

Empire Blue Cross/Blue Shield

[HMO]

Empire Blue Cross/Blue Shield

[Mediblue (Senior)]

Fidelis Care
GHI

[CBP]

Health First
Health Insurance Plan of NY (HIP)

[Medicare]

Health Insurance Plan of NY (HIP)
Health Insurance Plan of NY (HIP)

[Medicaid]

Health Plus - Amerigroup

[CHP]

Health Plus - Amerigroup
Health Republic
Medicare
Oscar
Oxford Health Plans

[Liberty]

Oxford Health Plans

[Medicare Advantage]

Oxford Health Plans

[Freedom]

POMCO
Rockefeller University - CoreSource
UHC Compass
United Empire
United Health Care
United Health Care

[Medicare]

United Health Care

[Community Plan]

VNSNY CHOICE Medicare

[Medicare]

VNSNY CHOICE Medicare

[HMO]
Publications
Narayanan S, Schuetz AN. Current Trends in Instrumentation and Technology: Outlook for the Future, In Clinical Laboratory Management. Second edition. LS Garcia, ed. Washington, D.C.: ASM Press, pp. 933-965, 2014.
Patel SJ, Oliveira AP, Zhou JJ, Alba L, Furuya EY, Weisenberg SA, Jia H, Clock SA, Kubin CJ, Jenkins SG, Schuetz AN, Behta M, Della-Latta P, Whittier S, Rhee K, Saiman L. Risk factors and outcomes of infections caused by extremely drug-resistant gram-negative bacilli in patients hospitalized in intensive care units. Am J Infect Control 2014. Accepted for publication.
Simon MS, Somersan S, Singh HK, Hartman B, Wickes BL, Jenkins SG, Walsh TJ, Schuetz AN. Rhodotorula endocarditis: Case report and review of the literature. J Clin Microbiol 2014; 52:374-378.
Schuetz AN. Invasive fungal infections: Biomarkers and molecular approaches to diagnosis. Clin Lab Med 2013; 33:505-525.
Schuetz AN, Brasso WB, Crandon JL, Hardy DJ, Jenkins SG, Jones RN, Knapp CC, Reller LB. Cefazolin as a class representative for oral cephalosporins and uncomplicated urinary tract infections caused by indicated Enterobacteriaceae. Diagn Micro Infect Dis 2013; 77:381-382.
Jacobs SE, Soave R, Shore TB, Satlin MJ, Schuetz AN, Magro C, Jenkins SJ, Walsh TJ. Human rhinovirus infections of the lower respiratory tract in hematopoietic stem cell transplant recipients. Transpl Infect Dis 2013; 15:474-486.
Harrington SM, Bell M, Bernard K, Lagacé-Wiens P, Schuetz AN, Hartman B, McQuiston JR, Wilson D, LaSalvia M, Ng B, Richter S, Taege A. Case report: A novel fastidious, partially acid-fast, anaerobic Gram-positive bacillus associated with abscess formation at diverse medical centers. J Clin Microbiol 2013; 51:3909-3907.
Satlin MJ, Jenkins SG, Chen L, Helfgott DC, Feldman EJ, Kreiswirth BN, Schuetz AN. Septic shock caused by KPC-producing Enterobacter gergoviae in a neutropenic patient with leukemia. J Clin Microbiol 2013; 51:2794-2796.
Gomes RM, Cerio DR, Loghmanee C, McKinney J, Patel M, Miraglia J, Yousef-Bessler M, Zippin JH, Schuetz AN, Pinho PB. Cutaneous cryptococcoma in a patient on TNF-α inhibition. J Clin Med 2013; 2:260-263.
Schuetz AN, Pritt BS, Schreiner AM. Iodamoeba butschlii in an anal Pap test confirmed by iodine stain. Diagn Cytopathol 25 Oct 2013. DOI: 10.1002/dc.23042.
Castro SW, Schuetz AN. A tricky tale: Leptotrichia bacteremia in a bone marrow transplant patient. ASCP CHECK Sample, 2013.
Fauntleroy KA, Salvatore CM, Castro SW, Schuetz AN. A fortunate finding: Mycobacterium fortuitum in a pediatric patient with leukemia. ASCP CHECK Sample, 2013.
Schuetz AN, Huard RC, Eshoo MW, Massire C, Della-Latta P, Wu F, Jenkins SG. Identification of a novel Acinetobacter baumannii clone in a U.S. hospital outbreak by multilocus PCR/electrospray-ionization mass spectrometry. Diagn Microbiol Infect Dis 2012; 72:14-19.
Schuetz AN, Pisapia D, Yan J, Hoda RS. An atypical morphologic presentation of Coccidioides spp. in fine needle aspiration of lung. Diagn Cytopathol 2012; 40:163-167.
Wengenack NL, Woods GL, Berkeley LY, Chaturvedi V, Dykstra MJ, Fothergill AW, Gandhi B, Harrington BJ, Kammeyer PL, Krankosko KLK, Mendoza AL, Procop GW, Roberts GD, Saubolle MA, Schell WA, Schuetz AN, St. Germain G, Vance PH, Williams P, Zhou J. Principles and Procedures for Detection of Fungi in Clinical Specimens- Direct Examination and Culture; M54-A1, CLSI, Wayne, PA. 2012.
Jenkins SG, Schuetz AN. Current concepts in laboratory testing to guide antimicrobial therapy. Mayo Clin Proc 2012; 87:290-308.
Jenkins SG, Raskoshina L, Schuetz AN. Comparative performance of a novel chromogenic Spectra™ VRE agar to bile esculin azide and Campylobacter agars for the detection of vancomycin-resistant enterococci in fecal samples. J Clin Microbiol 2011; 49:3947-3949.
Schuetz AN, Guarner J, Packard MM, Zaki SR, Shehata BM, Opreas-Ilies G. Infectious disease immunohistochemistry in placentas from HIV-positive and HIV-negative patients. Pediatr Dev Pathol 2011; 14:180-188.
Schuetz AN. Curvularia, In Molecular Detection of Human Fungal Pathogens. D Liu, ed. Boca Raton, FL: Taylor & Francis, Inc., pp. 67-78, 2011.
Hecht DW, Citron DM, Dzink-Fox J, Gregory WW, Jacobus N, Jenkins SG, Rosenblatt JE, Schuetz AN, Wexler HM. Methods for Antimicrobial Susceptibility Testing of Anaerobic Bacteria – Eighth Edition; M11-A8, CLSI, Wayne, PA. 2011.
Weisenberg SA, Schuetz AN, Alexander EA, Eiss B, Behta M, Saiman L, Larone DH, Jenkins SG, Rhee KY. Endemic Acinetobacter baumannii in a New York hospital. PLoS One 2011; 6:e28566.
Yamshchikov AV, Schuetz AN, Marshall G. Rhodococcus equi infection. Lancet Infect Dis 2010; 10:350-359.
Schuetz AN. A better laboratory in Zambia, one step at a time. Feature Story, CAP Today. College of American Pathologists; February 2009.
Schuetz AN, Hughes RL, Howard RM, Williams TC, Nolte FS, Jackson D, Ribner BS. Outbreak of Legionella pneumophila serogroup 8 associated with a contaminated ice machine in a bronchoscopy suite. Infect Control Hosp Epidemiol 2009; 30:461-466.
Schuetz AN, Cohen C. Aspergillus immunohistochemistry of culture-proven fungal tissue isolates shows high cross-reactivity. Appli Immunohistochem Molec Morphol 2009; 17:524-529.
Cole JM, Schuetz AN, Hill CE, Nolte FS. Development and evaluation of a real-time PCR assay for the detection of Klebsiella pneumoniae carbapenemase genes. J Clin Microbiol 2009; 47:322-326.
Fusco DN, Alexander EL, Weisenberg SA, Mediavilla JR, Kreiswirth BN, Schuetz AN, Jenkins SG, Rhee KY. Clinical failure of vancomycin in a dialysis patient with methicillin-susceptible vancomycin-heteroresistant S. aureus. Diagn Microbiol Infect Dis 2009; 65:180-183.
Hidron AI, Schuetz AN, Nolte FS, Gould CV, Osborn MK. Daptomycin resistance in Enterococcus faecalis prosthetic valve endocarditis. J Antimicrob Ther 2008; 61:1394-1396.
Zimmer SM, Schuetz AN, Franco-Paredes C. Efficacy of nitazoxanide for cyclosporiasis in patients with sulfa allergy. Clin Infect Dis 2007; 44:466-467.
Schuetz AN, Clark KA. Transfusion Medicine in Economically-Restricted and Developing Countries, In Blood Banking and Transfusion Medicine. Second edition. CD Hillyer, ed. Philadelphia: Churchill Livingstone, pp. 571-583, 2006.
Schuetz AN, Rubin BP, Goldblum JR, Shehata B, Weiss SW, Liu W, Wick MR, Folpe AL. Intercellular junctions in Ewing sarcoma/primitive neuroectodermal tumor: additional evidence of epithelial differentiation. Mod Pathol 2005; 18:1403-1410.
Schuetz AN, Kost CB, Roback JD. Transfusion-transmitted Streptococcus pneumoniae from a single donor apheresis platelet unit. J Clin Apheresis 2005; 20:86-87.
Schuetz AN, Yin-Goen Q, Amin MB, Moreno CS, Cohen C, Hornsby CD, Petros JA, Issa MM, Pattaras JG, Ogan FF, Young AN. Molecular classification of renal tumors by gene expression profiling. J Mol Diagn 2005; 7:206-218.
Schuetz AN, Addiss DG, Lammie PJ. Evaluation of the whole blood filariasis ICT test for short-term monitoring after antifilarial treatment. Am J Trop Med Hyg 2000; 62:502-503.
Honors and Awards
Board-certified Diplomate of American Board of Pathology in Medical Microbiology
Board-certified Diplomate of American Board of Pathology in Combined Anatomic and Clinical Pathology
Board-certified Diplomate of the American Board of Medical Microbiology
Yale/Johnson & Johnson Physician Scholar in International Health, Grant recipient, 2008-2009 for Indonesia Laboratory Development Project
Specialties
Laboratory Medicine
Anatomic Pathology
Pathology
Contact Info
525 East 68th Street
Suite F-715
Appointments
Associate Professor of Pathology and Laboratory Medicine
Weill Cornell Medical College
Associate Attending Pathologist
NewYork-Presbyterian Hospital
Associate Professor of Medicine
Weill Cornell Medical College, Cornell University
Board Certifications
Anatomic Pathology and Clinical Pathology
Medical Microbiology
Clinical Pathology
Education
M.P.H., Emory University, Rollins School of Public Health, 2000
M.D., Emory University School of Medicine, 2000