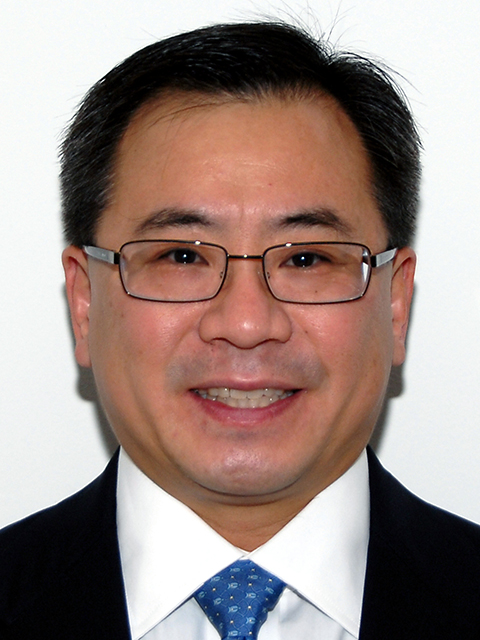 Alexis E. Te, M.D.
Provider of world-class care at NewYork-Presbyterian
Video Visits Available
Locations and Appointments
Insurances Accepted
Please contact the doctor's office to verify that your insurance is accepted.
About Alexis E. Te, M.D.
Personal Statement
I am the Director of the Brady Prostate Center and am an active investigator in numerous minimally invasive therapies for the enlarged prostate. Our center provides a uniquely comprehensive experience in evaluating, managing and treating all types of prostate problems including benign prostatic hyperplasia, prostatitis and prostate cancer. The center provides all of the state of the art technologies and is one of a few centers that is experienced in providing the full range of minimally invasive treatments ranging from Lasers to Microwave Thermotherapy as well as all available standard treatments. The center is actively investigating and providing new treatment options in the numerous clinical trials for patients with BPH and other prostate problems.
An appointment for consultation can be made by calling (646) 962-4811.
For more information on Dr. Te, please CLICK HERE.
_____________________________________________________________
Video Visits / Telemedicine Appointments
At the Iris Cantor Men's Health Center within the Department of Urology at Weill Cornell Medicine, our top priority remains the care of our patients. During the COVID-19 pandemic, we are emphasizing the use of Video Visits to provide a safe, effective, secure, and convenient way to provide care. Video Visits allow us to continue to fulfill our mission to provide best-in-class care for all of our patients.
New and existing patients will have direct access to Dr. Te through a smartphone (preferred) or computer. Our patients will receive instructions to a unique, secure, and private link to access the Video Visit session once the appointment is scheduled.
Nearly all of our visits are being performed via Video Visit at this time. During the Video Visit with Dr. Te, he will determine if an in-person office visit is needed.
Please call our office at (646) 962-4811 to schedule a private Video Visit today.
Tips to Prepare for a Successful Video Visit
Click on the links below for more information and instructions on how to initiate your Video Visit.
Video Visit Instructional Guide
Weill Cornell Medicine Video Visits
_____________________________________________________________
Biographical Info
Dr. Alexis E. Te is a Professor of Urology at the Weill Medical College at Cornell University, the Director of the Urology Program at the Iris Cantor Men's Health Center, the Director of the Brady Prostate Center, as well as Director of Urodynamics & Neurourology, and Attending Urologist in the Department of Urology at New York-Presbyterian Hospital.
Dr. Te received his medical degree from Weill Medical College at Cornell University and completed his urology residency training at Columbia-Presbyterian Medical Center as well as a fellowship in neurourology and urodynamics at the College of Physicians and Surgeons of Columbia University. Dr. Te continued as a academic and clinical faculty member, and became a leader in the development of new techniques for treatment of benign prostatic disorders in men as well as the evaluation and treatment of incontinence in men and women. He continues to lead in research and academic and clinical education in areas such as Benign Prostatic Hyperplasia (BPH), Therapies in BPH, Incontinence, Prostatitis, Neurourology & Urodynamics, Female Urology, Interstitial Cystitis, Laser Surgery, and Prostate Cancer as well as Men's Health Issues.
Dr. Te maintains memberships in 11 professional organizations, is a Fellow in The New York Academy of Medicine, currently holds editorial responsibilities with 10 professional/scholarly journals, and has consistently been annually ranked as a top physician in Super Docs, Castle Connelly: Best Doctor in NY Metro Area – Urology, Best Doctors in America Database, and the annual NY magazine Best Doctors List.
Dr. Te's office is located within the Iris Cantor Men's Health Center, at 425 E. 61st Street, 12th Floor. An appointment for consultation with Dr. Te can be made by calling (646) 962-4811.
Education: Cornell University Medical College, New York, NY Medical Doctorate, May 1988 Yale University, New Haven, CT Bachelor of Science, May 1984 Major: Molecular Biophysics & Biochemistry Associate Member of Sigma Xi Research Society Polytechnic Preparatory Country Day School, Brooklyn, NY High School Diploma, June 1980 Cum Laude Honor Society
Memberships in Associations: American Urological Association American Urologic Association/New York Section American Medical Association Philippino Chinese Medical Association Medical Society of the State of New York Chinese American Medical Assocation Endourologic Society of Urodynamics and Female Urology, American Academy of Science
Honors and Awards
Sigma Xi Research Society, Associate Member, 1984
Outstanding Achievements in Medicine, Philippine Chinese Medical Association, 1995
Outstanding Young Man, Philippine Chinese Association of America, 1996
New York Harvest Award, UST Medical Alumni Association, 1997
Rising Star Award, Poly Preparatory Country Day School Board of Alumni, 1999
Medicine Achievement Award, Philippine Chinese Association, 2002
Distinguished Physician Award, Philippine Chinese Medical Association 2004
SUFU Best Video Award- 1St Prize 2008
AUA Best Video Award-1st Prize 2008
SuperDocs 2008, 2009, 2010
Castle Connelly: Best Doctor in NY Metro Area: Urology 2007, 2008. 2009, 2010
Consumer's Research Council of America: Top Physicians 2004-2009
Best Doctors in America Database: 2009, 2010
Marquis Who's Who in America 2009
Board Certifications
American Board of Urology
Clinical Expertise
Benign Prostatic Hyperplasia
Female Urology
Prostate Cancer
Neuro-Urology
Laser Surgery
Neurourology
Urinary Incontinence
Minimally Invasive Surgery
Laser Urology
Green Light Laser Procedure
Education
Cornell University Medical College
Appointments
NewYork-Presbyterian Hospital

Weill Cornell Medical College, Cornell University
External Relationships
Relationships and collaborations with for-profit and not-for profit organizations are of vital importance to our faculty because these exchanges of scientific information foster innovation. As experts in their fields, WCM physicians and scientists are sought after by many organizations to consult and educate. WCM and its faculty make this information available to the public, thus creating a transparent environment.
Consultant:
PROCEPT BioRobotics Corporation
Urotronic, Inc.
Ownership:
Urotronic, Inc.
Zenflow, Inc.