Robert David Zimmerman, M.D.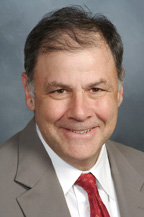 Dr Zimmerman is an expert in neuroimaging. His particular areas of interest include imaging brain tumors and emergent conditions such as cerebral infarction (stroke) hemorrhage trauma and infection. He has been actively involved in research and clinical applications of new technologies including diffusion imaging, diffusion tensor imaging and perfusion imaging. In addition Dr. Zimmerman is also interested in spine imaging. He is a member of the Executive Committee of both the American Society of Neuroradiology and the American Society of Spine Radiology. He is a leader in Radiology education serving of the Radiology Residency Review Committee.
Insurances
Insurance Plans Accepted
The following represents most of the managed care plans accepted by this physician. If your insurance carrier does not appear here please feel free to contact this physician or this physician's practice as they may have individual contracts not included on this site.
AETNA

[Medicare]

AETNA

[PPO]

AETNA

[HMO]

Aetna - Weill Cornell

[POS]

Affinity Health Plan
CIGNA
Empire Blue Cross/Blue Shield

[Mediblue (Senior)]

Empire Blue Cross/Blue Shield

[HMO]

Empire Blue Cross/Blue Shield

[EPO]

Empire Blue Cross/Blue Shield

[PPO]

Fidelis Care
GHI

[CBP]

Health First
Health Insurance Plan of NY (HIP)

[Medicaid]

Health Insurance Plan of NY (HIP)
Health Insurance Plan of NY (HIP)

[Medicare]

Health Plus - Amerigroup
Medicare

[Medicare]

Oxford Health Plans

[Medicare Advantage]

Oxford Health Plans

[Freedom]

Oxford Health Plans

[Liberty]

Rockefeller University - CoreSource
United Empire
United Health Care
United Health Care

[Medicare]

United Health Care

[Community Plan]
Publications
RECENT PUBLICATIONS:
1. Lin DD, Filipi CG,Steever AB, Zimmerman RD. Detection of intracranial hemorrhage: comparison between gradient-echo images and b(0) images obtained from diffusion-weighted echo-planar sequences. AJNR Am J Neuroradiol. 2001 Aug;22(7):1275081.
2. Yousem DM, Hammond D, Russell EJ, Zimmerman RD, Ball Ws, Dillon WP, Provenzale JM, Wippold FJ, Gebarski S. Results of Neuroradiology Fellowship Match for July 1 2002 candidates. AJNR Am J Neurorad. 9: 1654-1658 2001
3. Filippi CG, Ulug AM, Deck MD, Zimmerman RD, Heier LA. Developmental Delay in children: assessment with proton MR spectroscopy. AJNR Am J Neuroradiol. 2002 May;23(5):882-8.
4. Durston S, Thomas MT, Yang Y, Ulug A, Zimmerman RD, Casey BJ. A neural basis for development of inhibitory control. Developmental Science. 2002;5:9-16
5. Jagoda A, Cantrill S, Wears RL, Valadka A, Gallagher EJ, Gottesfeld SH, Pietrzak MP, Bolden J, Bruns JJ, Zimmerman RD. Clinical Policy: Neuroimaging and decision making in adult mild traumatic brain injury in the acute setting. Annals of Emergency Medicine. 2002;40:231-249
6. Zhang L, Raydin LD, Relkin N, Zimmerman RD, Jordan B, Lathan WE, Ulug AM. Increased diffusion in the brain of professional boxers: a preclinical sign of traumatic brain injury? AJNR Am J Neuroradiol. 2003 Jan;24(1):52-7.
7. Zhang, Lijun MD, Ulu AM, Zimmerman RD, Lin ML, Rubin MR, Beal F. The Diagnostic Utility of FLAIR Imaging in Clinically Verified Amyotrophic Lateral Sclerosis. Journal of Magnetic Resonance Imaging 17:521-527 May (2003)
8. Ersoy H, Watts R, Sanelli P, Zimmerman RD, Kent KC, Bush HL, Prince MR. Atherosclerotic disease distribution in carotid and vertebrobasilar arteries: Clinical experience in 100 patients undergoing fluoro-triggered 3D Gd-MRA. J Magn Reson Imaging. 2003 May; 17(5):545-58.
9. Kamal AK, Dyke JP, Katz JM, Liberato B, Filippi CG, Zimmerman RD, Ulug AM. Temporal evolution of diffusion after spontaneous supratentorial intracranial hemorrhage. AJNR Am J Neuroradiol. 2003 May;24(5):895-901.
10. Ulu A, Thuy N. Truong, Christopher G. Filippi, Terry Chun, Jimmy K. Lee, Charles Yang, Mark M. Souweidane, and Robert D. Zimmerman. Diffusion Imaging in Obstructive Hydrocephalus. AJNR Am J Neuroradiol 24:1171-1176, June/July 2003
11. Naidich TP, Firestone F, Blum JT, Abrams JK, Zimmerman, RD. Zonal frequency analysis of infarct extent. Part II: Anterior and posterior cerebral artery infarctions. Neuroradiology (2003)45:601-610
12. Ulug AM, Grunewald T, Lin MT, Kamal AK, Fillipi CG, Zimmerman RD, Beal MF. Diffusion Tensor Imaging in the Diagnosis of Primary Lateral Sclerosis. J Magn. Reson. Imaging. 2004; 19: 34-39
13. Wang Y, Comunale JP, Zimmerman RD, Prince MR. Magnetic Resonance Digital Subtraction Angiography (MRDSA) of the carotid arteries. Journal of X-ray Science and Technology, 12: 13-18, 2004
14. Friedman JF, Zabriskie JB, Plank C, Ablashi D, Whitman J, Edgell R, Shieh M, Rapolino O, Zimmerman RD, Sheng D. A Randomized clinical trial of Valacylovir in Multiple Sclerosis. Multiple Sclerosis 2005;11 286-295
15. Zimmerman RD, Maldjian JA , Brun NC, Skolnick BE. Radiological Estimation of Hematoma Volume in Intracerebral Hemorrhage Trial by CT-Scan. Am Journ Neuroradiology (AJNR) in press
16. Chappell MH, Ulu AZ, Zhang L, Heitger MH, Jordan BD, Zimmerman RD, Watts R. . Distribution of Microstructural Damage in the Brains of Professional Boxers: A Diffusion MRI Study. Am Journ Neuroradiology (AJNR) in press
RECENT INVITED PAPERS AND COMMENTARY:
1. Zimmerman RD. Is there a role for diffusion-weighted imaging in patients with brain tumors or is the bloom off the rose. Commentary. Am J of Neuroradiol. 22; 1013-1014: 2001
2. Zimmerman RD. Apparent diffusion coefficient and hematoma: dose dependent relationship between hemorrhage and edema. Commentary. Am J of Neuroradiol. 23; 1267-1268: 2002
3. Zimmerman RD. Stroke Wars, Episode IV. CT Strikes Back. Editorial. Am J of Neuroradiol. 25; 1308-1309: 2004.
Specialties
Neuroradiology
Neuro Radiology
Clinical Expertise
Brain Tumor
Head Trauma
Neuro Imaging
Spinal Disease
Stroke
Contact and Practices
1305 York Avenue
3rd Floor
Board Certifications
Neuroradiology
Diagnostic Radiology
Education
B.A., Rutgers-The State University of New Jersey, 1968
M.D., Albert Einstein College of Medicine of Yeshiva University, 1972