Anatomic Pathology and Clinical Pathology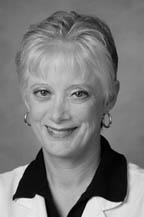 Dr. Rebecca Baergen is a Professor of Pathology and Laboratory Medicine and the Chief of Perinatal and Obstetric Pathology.She is available to consult with pathologists who seek additional opinions, as well as obstetricians, gynecologistsand patientswho seek her pathologic expertise.
Dr. Rebecca Baergen received her medical degree from the University of California at Los Angeles and completed her residency training in pathology at the Los Angeles County Harbor-UCLA Medical Center. Dr. Baergen was a member of the faculty of the University of California at San Diego until she came to the Weill Medical College of Cornell University in 1997. Dr. Baergen trained with one of the pioneers in placental and perinatal pathology, Dr. Kurt Benirschke. Dr. Baergen has lectured and published extensively in this field and her special interests include the pathogenesis of fetal demise, fetal growth restriction, placental malperfusion, maternal thrombophilias, fetal vascular thrombosis and abnormalities of the umbilical cord.
Insurances
Insurance Plans Accepted
The following represents most of the managed care plans accepted by this physician. If your insurance carrier does not appear here please feel free to contact this physician or this physician's practice as they may have individual contracts not included on this site.
AETNA

[Medicare]

AETNA

[HMO]

AETNA

[PPO]

Aetna - Weill Cornell

[POS]

Affinity Health Plan
CIGNA
Empire Blue Cross/Blue Shield

[HMO]

Empire Blue Cross/Blue Shield

[PPO]

Empire Blue Cross/Blue Shield

[EPO]

Empire Blue Cross/Blue Shield

[Mediblue (Senior)]

Fidelis Care
GHI

[CBP]

Health First
Health Insurance Plan of NY (HIP)

[Medicare]

Health Insurance Plan of NY (HIP)
Health Insurance Plan of NY (HIP)

[Medicaid]

Health Plus - Amerigroup
Medicare

[Medicare]

Oxford Health Plans

[Liberty]

Oxford Health Plans

[Medicare Advantage]

Oxford Health Plans

[Freedom]

Rockefeller University - CoreSource
United Empire
United Health Care

[Community Plan]

United Health Care

[Medicare]

United Health Care
Publications
Solomon AB, Beneck D: Tracheobronchial remnants: a rare congenital anomaly. Clin Gastroenterol Hepatol 9:A26, 2011.
Altorki NK, Christos P, Port JL, Lee PC, Mirza F, Spinelli C, Keresztes R, Beneck D, Paul S, Stiles BM, Zhang Y, Schrump DS: Preoperative taxane-based chemotherapy and celecoxib for carcinoma of the esophagus and gastroesophageal junction: results of a phase 2 trial. J Thorac Oncol 6:1121-1127, 2011.
Heller DS, Goldsmith LT, Aboujaoude R, Kaplan C, Baergen R, Cole D: Collagen expression in the pregnant human cervix Is decreased with labor. J Lower Gen Tract Disease 16: 4-9, 2012.
Maloney K, Baergen RN: Types of maternal hypertensive disease and their association with pathologic lesions and clinical factors. Fetal Pediatr Pathol 31:319-23, 2012.
Bodurka DC, Deavers MT, Tian C, Sun CC, Malpica A, Coleman RL, Lu KH, Sood AK, Birrer MJ, Ozols R, Baergen R, Emerson R, Steinhoff M, Behmaram B, Rasty G, Gershenson DM: Reclassification of serous carcinoma of the ovary using a two-tier grading system: A Gynecologic Oncology Group Study. Cancer 18:3087-94, 2012.
Jain S, Ward MM, O'Loughlin J, Boeck M, Wiener N, Chuang E, Cigler T, Moore A, Donovan D, Lam C, Cobham MV, Schneider S, Christos P, Baergen RN, Swistel A, Lane ME, Mittal V, Rafii S, Vahdat LT: Incremental increase in VEGFR1(+) hematopoietic progenitor cells and VEGFR2(+) endothelial progenitor cells predicts relapse and lack of tumor response in breast cancer patients. Breast Cancer Res Treat 132:235-4, 2012.
Specialties
Fetal Pathology
Gynecologic Pathology
Perinatal Pathology
Pathology
Anatomic Pathology
Placental Pathology
Contact and Practices
525 East 68th Street
Starr Pavilion, 1037
525 East 68th Street
Starr Pavilion, 10th Floor
Board Certifications
Clinical Pathology
Anatomic Pathology and Clinical Pathology
Education
M.D., University of California, Los Angeles, School of Medicine, 1983