Stewart L. Adelson, M.D.
Psychiatry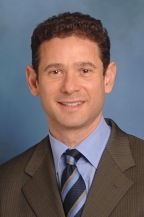 Dr. Adelson is an adult, child and adolescent psychiatrist. He is Chair of the Advisory Committee of the Initiative for LGBT Health in the Division of Gender, Sexuality and Health, a new division of Columbia's Dept. of Psychiatry created in 2012. His work includes patient care, medical education, administration, research and writing matters of sexual development and sexuality, psychodynamic psychotherapy, and care for under-served youth. He has taught and supervised resident physicians in the Columbia and Cornell medical schools' adult, child and adolescent psychiatry training programs on psychiatric evaluation and psychotherapy for children and adolescents since 1995, and has taught regularly in seminars at Columbia and Cornell, at other medical schools.
Dr. Adelson is the principal author of the American Academy of Child & Adolescent Psychiatry's (AACAP's) "Practice Parameter on Gay, Lesbian or Bisexual Sexual Orientation, Gender-Nonconformity, and Gender Discordance in Children and Adolescents." Practice Parameters are clinical practice guidelines developed by AACAP to encourage best practices in child mental health. He is also a longstanding member of AACAP's Sexual Orientation and Gender Identity Issues Committee, and the Group for Advancement of Psychiatry's Human Sexuality Committee. He is the primary author of several peer-reviewed publications about the psychiatric assessment of sexuality, sexual development, and psychodynamics in psychiatrically ill, sexually abused, and normally developing children and adolescents.
Dr. Adelson also serves as Vice-Chair of the Advisory Board of CARING at Columbia, a program within the Division of Child and Adolescent Psychiatry that develops and administers community-based mental health promotion programs for under-served children involving the arts. This program is conducting ongoing research on the effectiveness an intervention to protect at-risk children from the adverse mental health effects of stress.
Dr. Adelson has also taught regularly at national and international conferences on topics including sexual development, sexual orientation, and mental health in youth and adults. He serves on the Advisory Committee of the international LGBT program of Human Rights Watch. He has been a recipient of the American Academy of Child and Adolescent Psychiatry's Presidential Scholar Award, the Dennis Anderson award of the Lesbian and Gay Child and Adolescent Psychiatry Association of which he is a Past President, and the Yale University Saybrook College Master's Prize.