Rebecca Baergen, M.D.
Anatomic Pathology and Clinical Pathology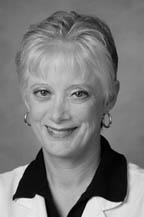 Dr. Rebecca Baergen is a Professor of Pathology and Laboratory Medicine and the Chief of Perinatal and Obstetric Pathology.She is available to consult with pathologists who seek additional opinions, as well as obstetricians, gynecologistsand patientswho seek her pathologic expertise.
Dr. Rebecca Baergen received her medical degree from the University of California at Los Angeles and completed her residency training in pathology at the Los Angeles County Harbor-UCLA Medical Center. Dr. Baergen was a member of the faculty of the University of California at San Diego until she came to the Weill Medical College of Cornell University in 1997. Dr. Baergen trained with one of the pioneers in placental and perinatal pathology, Dr. Kurt Benirschke. Dr. Baergen has lectured and published extensively in this field and her special interests include the pathogenesis of fetal demise, fetal growth restriction, placental malperfusion, maternal thrombophilias, fetal vascular thrombosis and abnormalities of the umbilical cord.