Phillip Seibell, M.D.
Psychiatry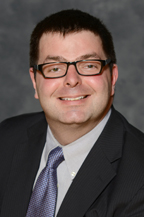 Dr. Seibell is an Assistant Professor of Psychiatry at Weill-Cornell Medical College and an Assistant Attending Psychiatrist at New York Presbyterian Hospital-Westchester Division. He is the unit chief of the Partial Hospitalization and Intensive Outpatient Programs at the Westchester Division. He specializes in the treatment of obsessive-compulsive disorder and obsessive-compulsive spectrum disorders such as body dysmorphic disorder. He runs a clinical outpatient service in the general outpatient department at the Westchester Division that provides specialized treatment for OCD and related conditions utilizing state-of-the-art, evidenced based medication management and cognitive-behavioral therapy (exposure and response prevention, or ERP).
Dr. Seibell graduated Suma Cum Laude with three undergraduate degrees from Monmouth University in NJ. He received his M.D. from UMDNJ-Robert Wood Johnson Medical School and completed his residency at The Mount Sinai School of Medicine, where he received specialized training in the treatment of OCD and OC-Spectrum Disorders from Eric Hollander, MD and members of his research team. He has been involved in several clinical trials and is first author of a treatment manual on OCD which is published through the British Medical Group, and has published work on serotonin-receptor subtypes and repetitive behavioral patterns. He has been with Weill-Cornell Medical College since January 2009.