Peter M. Fleischut, M.D.
Anesthesiology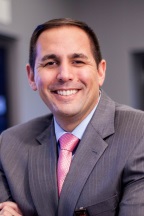 Peter M. Fleischut, MD, is currently Assistant Professor in the Department of Anesthesiology at New York-Presbyterian Hospital/Weill Cornell Medical College. He serves as the Deputy Quality and Patient Safety Officer for the New York-Presbyterian Hospital, leading the upgrade of the hospital's Medical Event Reporting System. He is one of the founding members of the Housestaff Quality Council©, working to engage residents in quality and patient safety at the institution.
As a member of the Department of Anesthesiology Quality and Patient Safety Committee, Dr. Fleischut is participating in various quality, patient safety, and performance improvements projects to analyze trends in quality measures, aimed at improving clinical care. During his residency, he was awarded the Anesthesiology Research Scholarship which facilitated his clinical research. In addition, he is conducting outcomes research, analyzing the use of electronic medical records. He is also assisting with the development of a liver transplant program.
Dr. Fleischut has published abstracts, peer reviewed articles, and book chapters. He has made presentations at the ACGME, AAMC, AMSA, the David Roger's Health Policy Colloquium, the Harvard Quality Colloquium and to the New York State Health Commissioner and has lectured at several academic institutions throughout the country. In addition, Dr. Fleischut serves on the editorial board for the American Journal of Medical Quality.
Prior to beginning residency, Dr. Fleischut graduated from Thomas Jefferson Medical College and the Wharton Program for Working Professionals. During his time as a medical student, he worked on various projects related to patient safety and quality improvement in the Department of Health Policy at Thomas Jefferson Medical College.