Mehmet R. Genc, M.D., Ph.D.
Maternal and Fetal Medicine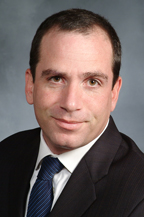 Dr. Mehmet R. Genc practices at Weill Cornell Ob/Gyn 68th Street offices. He specializes in the care of high risk obstetrics.
Dr. Mehmet R. Genc, a board certified specialist in high risk obstetrics, has joined the Department of Obstetrics and Gynecology as Director of Perinatal Infectious Disease. He is a graduate of Weill Cornell's residency program in Obstetrics and Gynecology, and holds with the highest regard the opportunity to have had worked under the direction of Drs. William Ledger and Steve Witkin in the field of infectious diseases related to women´s health.
Dr. Genc completed a fellowship in Maternal-Fetal Medicine at Brigham and Women's Hospital in Boston and held a faculty appointment there for 5 years. Through his collaboration with the Advance Fetal Care Center at Children´s Hospital Boston, he developed clinical expertise in the management of pregnancies that were complicated by fetal anomalies. He has also served as a consultant at the Dana Farber Cancer Institute in Boston, where he provided prenatal care to cancer patients. Dr. Genc's other areas of expertise include but are not limited to preconception counseling, fetal ultrasound, prenatal diagnosis, preterm delivery, cervical incompetence, hypertensive disorders, multiple pregnancies and surgical obstetrics.
Dr. Genc favors evidence-based medicine. He aims to apply the best available evidence gained from medical research toward clinical decision making. Central to his practice is a continuous and systematic review of medical literature, risk-benefit analysis and controlled trials. He integrates this knowledge into his clinical expertise in order to deliver care tailored to individual needs and characteristics of his patients. Dr. Genc is an established author of peer reviewed publications, has lectured at domestic and international conferences, and has formally taught residents and fellows, both clinical and research. Before joining Weill Cornell, Dr. Genc was an associate obstetrician/gynecologist at Brigham and Women's Hospital in Boston and taught courses at Harvard Medical School.
Dr. Genc believes that "the best results in patient care are achieved through team work and a multidisciplinary approach", and is thus proud to be a member of Weill Cornell because it shares his philosophy.
Dr. Genc emphasizes that pregnancy is a natural event and monitors its course while being fully prepared for potential adverse developments. He believes that a fundamental role of an obstetrician is to educate expectant parents about the physiological changes that occur during pregnancy and to provide reassurance. "There is no question that is not worth asking".
Dr. Genc received his medical degree from Istanbul Medical Faculty in Turkey and his Ph.D. in Clinical Bacteriology from Uppsala University in Sweden. His post-doctoral training includes an internship and residency in Obstetrics and Gynecology at Weill Cornell Medical Center, as well as fellowship in Maternal-Fetal Medicine at Brigham and Women's Hospital in Boston.