Mary Denise Cancellare, Ph.D.
Psychiatry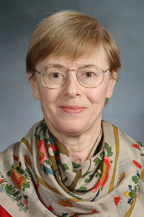 Mary Denise Cancellare, PhD is a psychologist licensed in New York State and an Assistant Professor of Psychology in Psychiatry at New York-Presbyterian Hospital - Weill Cornell Medical College. She received her Ph.D. in Counseling Psychology at New York University and completed her post-doctoral training at Weill Medical College of Cornell University. Dr. Cancellare completed a pre-doctoral internship at the Veterans Administration Hospital in Montrose, NY. She has experience in treating combat veterans, burn patients, victims of terrorist attacks, and disaster workers. She also treats fear of flying and other phobias with Virtual Reality Therapy.

Office Hours by appointment.

To schedule an appointment:
Call (212) 821-0621 [or]
Email - mac2061@med.cornell.edu.