Kate Elizabeth McCarn, M.D.
Facial Plastic and Reconstructive Surgery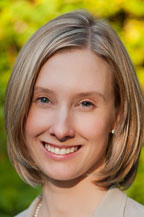 Dr. McCarn focuses her practice exclusively on plastic and reconstructive surgery of the head and neck. Her passion is helping patients look and feel their best.

Cosmetic-

Minimally invasive facial rejuvenation- injectable fillers, botulinum toxin, peels, dermabrasion, laser resurfacing and skincare.

Facelift, necklift, brow lift, upper and lower eyelid surgery (blepharoplasty)

Rhinoplasty (primary, revision and functional)

Otoplasty (pinning back the ears), reconstruction of torn or stretched out earlobes

Reconstructive-

Cleft lip and palate repair, Reconstruction of defects of the head and neck resulting from removal of skin cancer or other tumors. Reconstruction after facial trauma, Microtia repair, Rehabilitation of facial nerve paralysis.
Dr. McCarn is originally from the Washington D.C. area. She attended the University of Virginia, obtaining a B.S. in biochemistry with high distinction and her M.D. With an eye toward a career in Facial Plastic Surgery, she did her residency in Otolaryngology- Head & Neck Surgery at Oregon Health & Science University where she took an interest in wound healing research. She completed her training at the University of Minnesota Fellowship in Facial Plastic and Reconstructive Surgery.
She is currently interested in looking prospectively at outcomes in rhinoplasty patients and children with craniofacial abnormalities including cleft lip and palate. She is a member of the cleft and craniofacial team at Weill Cornell Medical College.
When not caring for patients, Dr. McCarn travels on mission trips abroad to help those in need of facial reconstructive surgery.
If you are scheduled to see Dr. McCarn as a new patient, please print and complete the Patient Packet and bring it with you on the day of your appointment. Thank you