Joshua Needleman, M.D.
Pediatric Pulmonology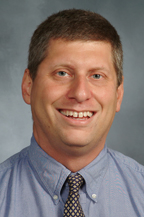 My clinical interests and experience include asthma, chronic lung disease, exercise physiology, cystic fibrosis, and pulmonary function testing in children, infants and toddlers.
Dr. Joshua Needleman is an Associate Attending Pediatrician at NewYork-Presbyterian Hospital/Weill Cornell Medical Center and Associate Professor of Pediatrics at Weill Cornell Medical College. He is also the Director for the Pulmonary Function and Exercise Laboratory at NYPH/WCMC. Board certified in Pediatrics and Pediatric Pulmonary, he received his medical degree at Temple University School of Medicine, Philadelphia, Pennsylvania.
After completing an internship at the University of Maryland Medical Center in Baltimore, Dr. Needleman stayed on at the University of Maryland Medical Center to complete his residency and serve as Chief Resident. He returned to Philadelphia to complete a fellowship in Pediatric Pulmonology at St. Christopher's Hospital for Children.