Justin Mohatt, M.D.
Psychiatry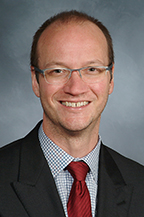 Dr. Mohatt is an Assistant Professor of Psychiatry in the Division of Child and Adolescent Psychiatry at Weill Cornell Medical College and an Assistant Attending Psychiatrist at New York Presbyterian Hospital. He is Co-Director of the Weill Cornell Pediatric OCD, Anxiety and Tic Disorders Program (POCAT), a sub-specialty clinic through the WCMC Physicians' Organization. POCAT provides a team-based approach to treating children and adolescents that utilizes state of the art evidence based practices, which can be applied along a continuum of intensity from regular outpatient visits through intensive outpatient treatment multiple days a week. The structure of the clinic allows for flexibility in treatment planning, rapid assessment in crisis situations, immediate access to your providers at all times and a high level of privacy and discretion.
Dr. Mohatt attended Stanford University as a undergraduate and received his B.A. in psychology. While at Stanford his focus was on developmental psychology at both ends of the life span. He then spent time conducting public health oriented research in Alaska Native villages prior to attending the University of Washington School of Medicine. He received his MD from UWSOM in 2000 and was elected to the Alpha Omega Alpha Honor Medical Society. He completed his Internship and Residency in General Psychiatry at Cambridge Hospital, part of the Harvard Medical School Department of Psychiatry in 2003. He then completed a Child and Adolescent Psychiatry Residency at Massachusetts General Hospital, also part of the Harvard Medical School and was Chief Resident before graduating in 2005. Following graduation from residency he consulted for rural Alaskan villages via tele-medicine link, consulted for the Alaska state Medicaid system's pharmacy management program with Cognitive Neuroscience Inc, and built private practices both in Seattle and San Francisco. He has been at WCMC in his current position since December 2010.
In addition to his current clinical position with the Weill Cornell Physician's Organization Dr. Mohatt maintains a strong interest in Native American and Alaska Native mental health.
To schedule an appointment please call 646-962-2820.
For more information on POCAT: www.weillcornell.org/166/