Jeffrey L. Port, M.D.
Thoracic Surgery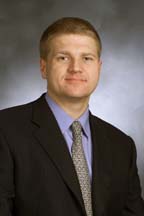 The Diagnosis of cancer can be overwhelming. At Cornell, we utilize a multidiciplinary team approach in the treatment of patients with lung and esophageal cancers. Our dedicated team is involved from the initial evaluation through the completion of a patient's post-operative course. This unparalleled attention to the patient helps to ease the burden of the diagnosis. For those of us involved in research as well as care, this is a very important time -- several novel treatment approaches recently have been developed here at Cornell, and we currently are showing promising results."

For more information:
Minimal Access Surgery Center
As an attending thoracic surgeon at Weill Cornell Medical Center, Dr Port has developed an interest in minimally invasive approaches to the diagnosis, staging and treatment of thoracic malignancies. He has have recently integrated Endobronchial Ultrasound (EBUS) and Electromagnetic Navigational Bronchoscopy (ENB) into the thoracic surgical program. These techniques offer a minimally invasive approach to lung cancer diagnosis and staging. Dr. Port specializes in lung and esophageal cancers, mediastinal tumors and Barrett's Esophagus. He also specializes in the area of minimally invasive thoracoscopic pulmonary surgery. Dr. Port has taken a leadership role on the development of the robotic surgical program and now offers robotic surgical approaches for mediastinal, lung and esophageal disorders.
Dr. Port has authored numerous journal articles and book chapters on the treatment of lung and esophageal cancer. He has been selected as a best doctor in New York Magazine for 2012.
Dr. Port resides with his family here in Manhattan.