Ehud Lavi, M.D.
Anatomic Pathology and Clinical Pathology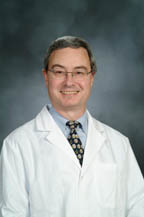 Ehud Lavi, M.D. is a Professor of Pathology and Laboratory Medicine, and Chief of the Neuropathology Service at Weill Cornell Medical College. He is providing service and consultations on all aspects of pathology of the brain, spinal cord, peripheral nerve and muscle.

Dr. Lavi has research interests in neurovirology and neuroimmunology. He investigates viral diseases of the central nervous system (CNS), including coronaviruses, HIV, and herpes viruses among others. He has been exploring viral and autoimmune experimental models of multiple sclerosis and CNS vasculitis. The focus of the investigation included the study of the interaction between viruses and the CNS, the role of astrocytes and microglia in cytokine and chemokine immune modulating signaling, the role of chemokine receptors in HIV infection of the brain, and the role of viral glycoproteins in neurotropism.
Ehud Lavi, M.D. received his medical degree from the Technion, Israel Institute of Technology, and did a Neurology residency at Hadassah Hospital- The Hebrew University School of Medicine in Jerusalem, Israel. Following a research fellowship in Neurovirology at the University of Pennsylvania and the Wistar Institute in Philadelphia, he trained in Anatomic Pathology at Pennsylvania Hospital in Philadelphia, followed by a Neuropathology fellowship at the Hospital of the University of Pennsylvania. In 1991 he joined the faculty of the University of Pennsylvania, where he served as Attending Neuropathologist until 2005 when he came to Cornell University.
Dr. Lavi published over 150 scientific publications, including research articles in the fields of neurovirology, neuroimmunology and neuropathology, reviews, editorials, and book chapters. Dr. Lavi published a book on Nidoviruses ( 2000) and a book on Experimental Models of Multiple Sclerosis (2005). Dr. Lavi served on study sections for the NIH, and the Department of Agriculture. He chaired the organizing committee of the 2000 International symposium on Nidoviruses. Dr. Lavi served on the editorial board of the Journal of Neuropathology and Experimental Neurology (1995-1998) and on the Board of Directors of the International Society for Neurovirology. He is a member of the Editorial Board of the Journal of Neurovirology.