David H. Rubin, M.D.
Psychiatry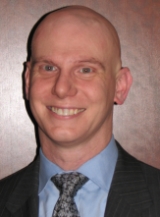 David H. Rubin, MD is an Assistant Professor of Psychiatry at Weill Cornell Medical College and attending psychiatrist for the New York- Presbyterian Hospital. Dr. Rubin serves as Site Training Director for the Child and Adolescent Psychiatry Training Program of Columbia and Cornell Universities and heads the Pediatric Mood Disorders Service at the Westchester Division.
Dr. Rubin is a NIH Pediatric Research LRP Award recipient. In 2010 the Business Council of Westchester named him as one of the "40 under 40- Rising Stars". He is the recipient of multiple Teacher of the Year awards.
Dr. Rubin is a member of the New York Presbyterian/ Weill Cornell Medical Center's Child and Adolescent Psychiatry Executive Committee as well as the Medical Leadership Committee. He is also an active member of the American Association of Directors of Psychiatric
Residency Training and the American Academy of Child & Adolescent Psychiatry.

Dr. Rubin is on the editorial board for "Frontiers in Child and Neurodevelopmental Psychiatry" and an ad hoc reviewer for the "Journal of the American Academy of Child and Adolescent Psychiatry," "Neuropsychiatry" and "CNS Spectrums."

Dr. Rubin completed an internship in Internal Medicine and residency in Psychiatry at the Dartmouth-Hitchcock Medical Center, where he served as Chief Resident in Psychiatry.He
went on to complete a Child and Adolescent Psychiatry Fellowship at the Massachusetts General Hospital/McLean Hospital at Harvard Medical School, where he also served as Chief Resident.

Dr. Rubin is currently conducting research with Dr. John Walkup in the areas of social withdrawal in children, depression and Tourette's Syndrome.
Dr. Rubin's clinical interests are focused on pediatric mood disorders, neuropsychiatry (cognitive, emotional and behavioral problems associated with neurological or neurosurgical disease) and psychopharmacology. Dr. Rubin also practices family and couples therapy.
To schedule an appointment, he can be reached at 914-997-5991.