David H. Miller, M.D.
Cardiovascular Disease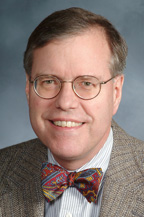 Dr. Miller has been a member of the clinical faculty at Cornell since 1981, providing inpatient and outpatient care to patients with cardiac disorders. His administrative duties include serving as Director of the Cardiac Care Unit (a 20-bed unit for cardiac patients requiring intensive care) as well as serving as a member of the hospital's Committee on Medical Ethics. His research interests include the study of treatments of patients suffering acute coronary syndromes.
M.D.- University of Virginia Medical School- 1976
Internship- Internal Medicine- The New York Hospital- 1977
Residency- Intenal Medicine- The New York Hospital- 1979
Fellow - Cardiology- The New York Hospital-CUMC- 1982