Christopher F. Liu, M.D.
Clinical Cardiac Electrophysiology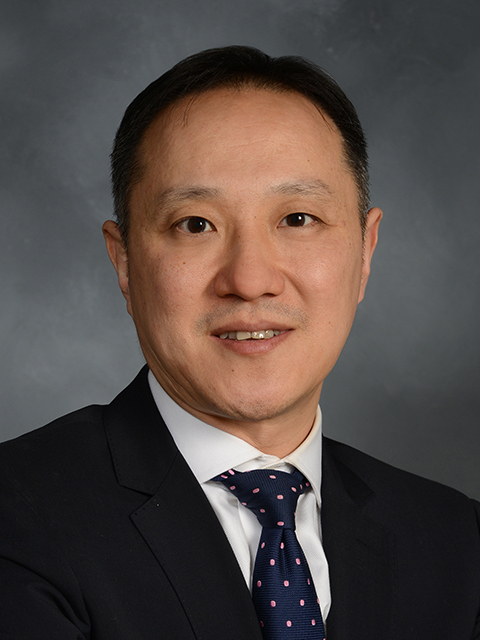 Cardiac Electrophysiology is exciting because the therapies can dramatically improve our patients' lives. I look forward to coming to work every day so that I can help deliver this cutting-edge treatment. At the same time, the most rewarding part of my job is the opportunity to guide each patient through their condition in an understandable way so that she/he can actively participate in our treatment plan. My belief is to treat each patient with clarity, care, and compassion - the same way that I would want my family to be treated.
Dr. Liu is Assistant Director of the Cardiac Electrophysiology Laboratory at New York-Presbyterian Hospital/ Weill Cornell Medical Center. He has pioneered several novel procedures here at Weill Cornell Medical Center: cryoballoon ablation for atrial fibrillation, the Lariat procedure for left atrial appendage closure, and epicardial VT ablation.
Dr. Liu was born in southern China and raised in New York City, where he attended Stuyvesant High School. He received his undergraduate education at Cornell University in Ithaca, NY; then returned to New York City to earn his medical degree from the Columbia University College of Physicians and Surgeons. Dr. Liu completed his internship and residency in Internal Medicine at Columbia Presbyterian Medical Center. He then completed fellowships in Cardiovascular Disease and Clinical Cardiac Electrophysiology at the University of Pennsylvania, renowned for its work in epicardial ablations. He was recruited to NewYork-Presbyterian/Weill Cornell Medical Center for his unique skills in catheter ablation of complex arrhythmias and his use of advanced imaging to improve ablation outcomes.
Based on his wide case experience and attention to detail, Dr. Liu has built a reputation for taking on difficult cases and high-risk patients, often achieving successful outcomes in patients who had undergone failed procedures elsewhere. Just as importantly, Dr. Liu is known for his clear communication skills and warm bedside manner.
Dr. Liu is committed to advancing our understanding of mechanisms of arrhythmias and novel approaches to catheter ablation. He has done work aimed at evaluating the utility of dominant frequency analysis as a method to identify areas of complex fractionated atrial electrograms (CFAEs) in the human left atrium during atrial fibrillation. CFAE areas may be important in sustaining persistent atrial fibrillation and thus have become target for catheter ablation of this arrhythmia. In addition, Dr. Liu is pursuing improvement in the integration of advanced imaging technologies such as intracardiac echocardiography into complex ablation procedures for atrial fribrillation and ventricular tachycardia. Dr. Liu has co-authored several manuscripts in respected cardiology journals, and his recent findings were presented at the Annual Scientific Sessions of the American Heart Association and the Heart Rhythm Society. Dr. Liu has given multiple invited lectures at prominent national and international electrophysiology conferences. He is a member of the Heart Rhythm Society, the American College of Cardiology, and the American Heart Association. He currently serves on the Ethics and Displicine Committee of the American College of Cardiology.
Dr. Liu specializes in the treatment of cardiac arrhythmias (abnormal heart rhythms) and provides care in all areas of Clinical Cardiac Electrophysiology. This includes specialized management of the following conditions:
-Atrial fibrillation
-Atrial fibrillation with high risk of stroke and intolerant of anticoagulation (blood thinners such as Coumadin)
-Atrial flutter (including arrhythmias occurring after previous surgery or ablation)
-Supraventricular tachycardia (SVT): including AV nodal reentrant tachycardia, atrial tachycardia, and arrhythmias associated with Wolff-Parkinson-White syndrome
-Ventricular arrhythmias: including ventricular ectopy (PVCs), ventricular tachycardia (VT), ventricular fibrillation, and ICD shocks related to these arrhythmias
-Potentially high risk of malignant arrhythmias and sudden cardiac death: including patients with cardiomyopathy (weak heart muscle), previous myocardial infarction (heart attack), and high-risk congenital or hereditary conditions such as long QT syndrome, hypertrophic cardiomyopathy, Brugada syndrome
-Refractory congestive heart failure (consideration for cardiac resynchronization therapy).
Dr. Liu performs these procedures on a daily basis using the most advanced technology:
-Catheter ablation of atrial fibrillation (using 3-D mapping systems and intracardiac echocardiography) and atrial flutter- including failed procedures elsewhere
-Cryoballoon ablation of atrial fibrillation
-Catheter ablation of all types of supraventricular tachycardias (listed above) using radiofrequency and cryo-ablation
-Catheter ablation of all types of ventricular arrhythmias: including PVCs and ventricular tachycardia (with or without ICD shocks)
-Epicardial ablation of supraventricular and ventricular arrhythmias (those which cannot be ablated via the conventional approach)
-Implantation of pacemakers, defibrillators (ICDs), and cardiac resynchronization devices (CRT).
-Minimally-invasive suture closure of the left atrial appendage (Lariat device) for patients with atrial fibrillation who are at high risk of stroke and are intolerant of anticoagulation (blood thinner medications such as Coumadin).