Christopher E. Starr, MD, FACS
Ophthalmology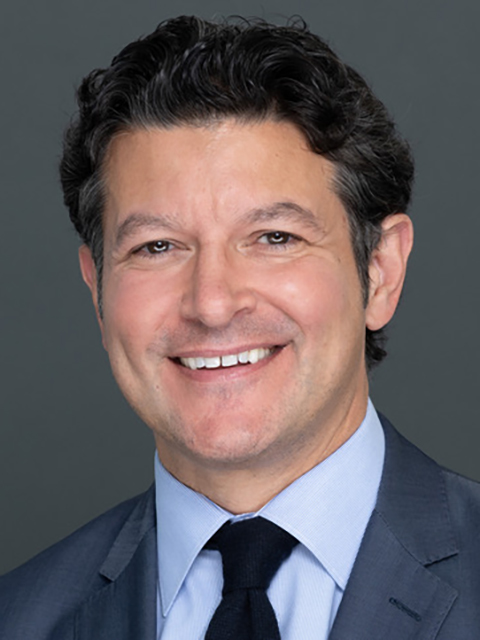 My colleagues and I at Weill Cornell Eye Associates are dedicated to delivering the best possible care to ourpatients. We have assembled a world-class Ophthalmology department providing state-of-the-art expert integrated care in all of the Ophthalmic subspecialties. I am proud to be associated with such a dynamic and compassionate team of doctors and I look forward to sharing my enthusiasm with you.
Christopher E. Starr, MD, FACS, attended Brown University in Providence, RI, graduating with honors in research. He received his medical degree with honors from the Cornell University Medical College in New York City, where he completed an additional year of advanced laboratory research. After an internship in internal medicine at Columbia University, St. Lukes-Roosevelt Hospital, Dr. Starr completed his ophthalmology residency training at the Harvard Medical School, Massachusetts Eye and Ear Infirmary. He then completed an advanced fellowship program in Cornea, Cataract & Laser Vision Correction surgery at the Wilmer Eye Institute of Johns Hopkins University, where he was an honored recipient of the Walter J. Stark Research Award for his work on corneal dystrophies.
In addition to his busy practice, Dr. Starr is an active and accomplished researcher, lecturer, and teacher. He has contributed extensively to the ophthalmic literature, authoring numerous peer-reviewed papers, textbook chapters, original articles, and scientific presentations. Currently he is the principal investigator of several ongoing multi-center clinical trials and other research projects. He lectures worldwide, most recently delivering a lecture on keratoprosthesis surgery at the American Society of Cataract & Refractive Surgery meeting in San Francisco. As a recognized expert in Laser Vision Correction Surgery he is frequently asked to lecture and write on this topic, recently speaking at Columbia, NYU, St. Vincent and the University of Pittsburgh.
Dr. Starr is also a valued educator, not only to his own residents and fellows, but also to physicians and surgeons from around the world. As an invited instructor he has taught surgery to other physicians at the Advanced Cataract Surgery Course at the ASCRS and AAO meetings and the Intensive Cataract Surgery Course at Harvard University. In 2006, he was the honored recipient of the Teacher Of The Year Award at New York University, Manhattan Eye Ear & Throat Hospital for his excellence in teaching and mentoring. Dr. Starr currently serves as the Director of the Residency Program in Ophthalmology and Co-Director of the Fellowship Program in Cornea, Cataract & Laser Vision Correction Surgery at the Weill Cornell Medical Center, New York-Presbyterian Hospital.
For his expertise in Ophthalmology, Dr. Starr is a highly sought after consultant and has been called a "key opinion leader" and "corneal health leader" by various organizations. He is also a frequently invited contributor to the ophthalmic newspapers EyeWorld, Ocular Surgery News, Cataract & Refractive Surgery Today and Ophthalmology Times and he is an associate editor of the journal Refractive Eyecare. Dr. Starr is a diplomat of the American Board of Ophthalmology, a fellow of the American College of Surgeons and a member of the American Academy of Ophthalmology, Association of University Professors in Ophthalmology, International Society of Refractive Surgeons and the American Society of Cataract & Refractive Surgeons. Additionally he sits on the Board of Medical Directors of the Eyebank For Sight Restoration and he recently served a term as an elected board member of the New York State Ophthalmological Society.
Dr. Starr is an Assistant Professor of Ophthalmology at the Weill Cornell Medical Center and his practice interests include innovative laser vision correction (Custom bladeless LASIK, LASEK, PRK), restorative corneal surgery (DSAEK and transplantation), advanced cataract surgery including premium IOL's (Crystalens, Restor, Toric) as well as general Ophthalmology. He is accepting new patients and accepts many insurance plans, appointments can be made by calling Weill Cornell Eye Associates at (646) 962-2020. For additional information please visit www.WeillCornellEye.org or http://www.StarrMD.com.
Dr. Starr is a top doctor on RealSelf.com.