Adam D. Talenfeld, M.D.
Vascular and Interventional Radiology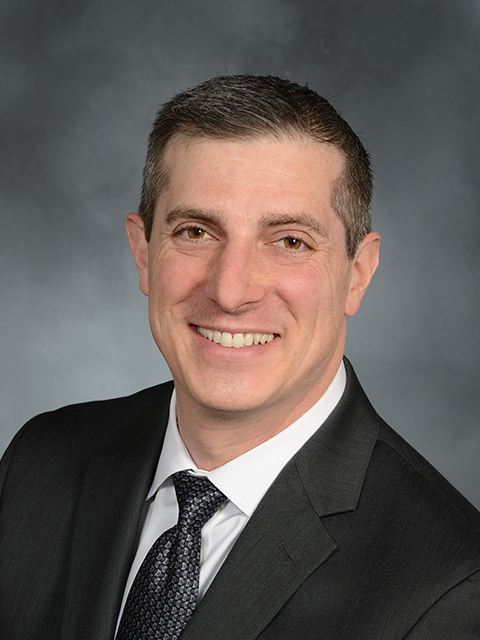 Adam Talenfeld, MD, is board certified in vascular and interventional radiology as well as diagnostic radiology. His clinical practice focuses on minimally invasive, image-guided therapies for the treatment of primary and metastatic liver cancers and other tumors, a field also known as interventional oncology. Alone or in combination with traditional surgery or chemotherapy, interventional treatments such as trans-arterial radioembolization (a.k.a. selective internal radiation therapy), trans-arterial chemoembolization and percutaneous tumor ablation may offer both better length and quality of life. Patients undergoing many of the procedures Dr. Talenfeld performs will go home the same day; others after only a one or two-day hospital stay.
"As a Weill Cornell interventional radiologist at New York-Presbyterian, I feel fortunate to work closely with global leaders in oncology, medicine, surgery and radiology to provide world class, personalized care as part of a professional, compassionate team," says Dr. Talenfeld. "I consider my patients to be key members of this team. My goal is that they feel they are receiving the most advanced medical care while maintaining their personhood and dignity." A native of Arizona with New York roots, Dr. Talenfeld graduated Alpha Omega Alpha from the University of Arizona College of Medicine on full scholarship before completing his residency and fellowship at the Mount Sinai Medical Center. He is fluent in Spanish.
Top Procedures:
Trans-arterial liver tumor therapy, including radioembolization (a.k.a. selective internal radiotherapy)
Percutaneous tumor ablation, including microwave and radiofrequency
Chemotherapy infusion port placement and other vascular access procedures
Image guided needle biopsy of all body parts