Lucy Naughton Painter, M.D.
Internal Medicine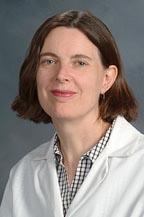 Dr. Lucy Painter has been with Weill Cornell Medical Associates since 1996. She is Board Certified in Internal Medicine. She went to Hampshire College in Amherst, MA. She received her MD from St. George's University School of Medicine in Grenada. She took an Advanced Management Program for Clinicians at NYU. and has served as the Assistant Medical Director of Primary Care on the West Side.

Dr. Painter completed her Residency at St. Luke's-Roosevelt, NY and was Chief Resident in 1991. She has worked and taught at St. Luke's-Roosevelt and Columbia College of Physicians & Surgeons prior to Weill Cornell Medical College. She has held several consulting jobs with an interest in Community Health. Dr. Painter was Medical Editor for AmFAR - American Foundation for AIDS Research and for NIAID - the National Institute for Allergy and Infectious Diseases.
Board Certified: 1992, 2002
American Board of Internal Medicine
Primary Care Internal Medicine: 1996
Weill Cornell Medical Associates
Assistant Professor: 1996
Weill Cornell Medical College
Assistant Clinical Professor: 1995-96
Associate in Clinical Medicine: 1992-95
Columbia U. College of Physicians & Surgeons
Assistant Attending: 1996
New York Presbyterian Hospital
Assistant Attending: 1995-96
Junior Assistant Attending: 1990-95
St. Luke's-Roosevelt Hospital Center
Private Practice: 1992-96
Kellogg Fellowship: 1991
New York University, Wagner School of Public Service
Advanced Management Program for Clinicians
Residency: 1987-1991 Chief Resident
St. Luke's-Roosevelt Hospital Center, NY
Medical School: MD 1986
St. George's University School of Medicine, Grenada, West Indies
College: BA 1977
Hampshire College, Amherst, MA